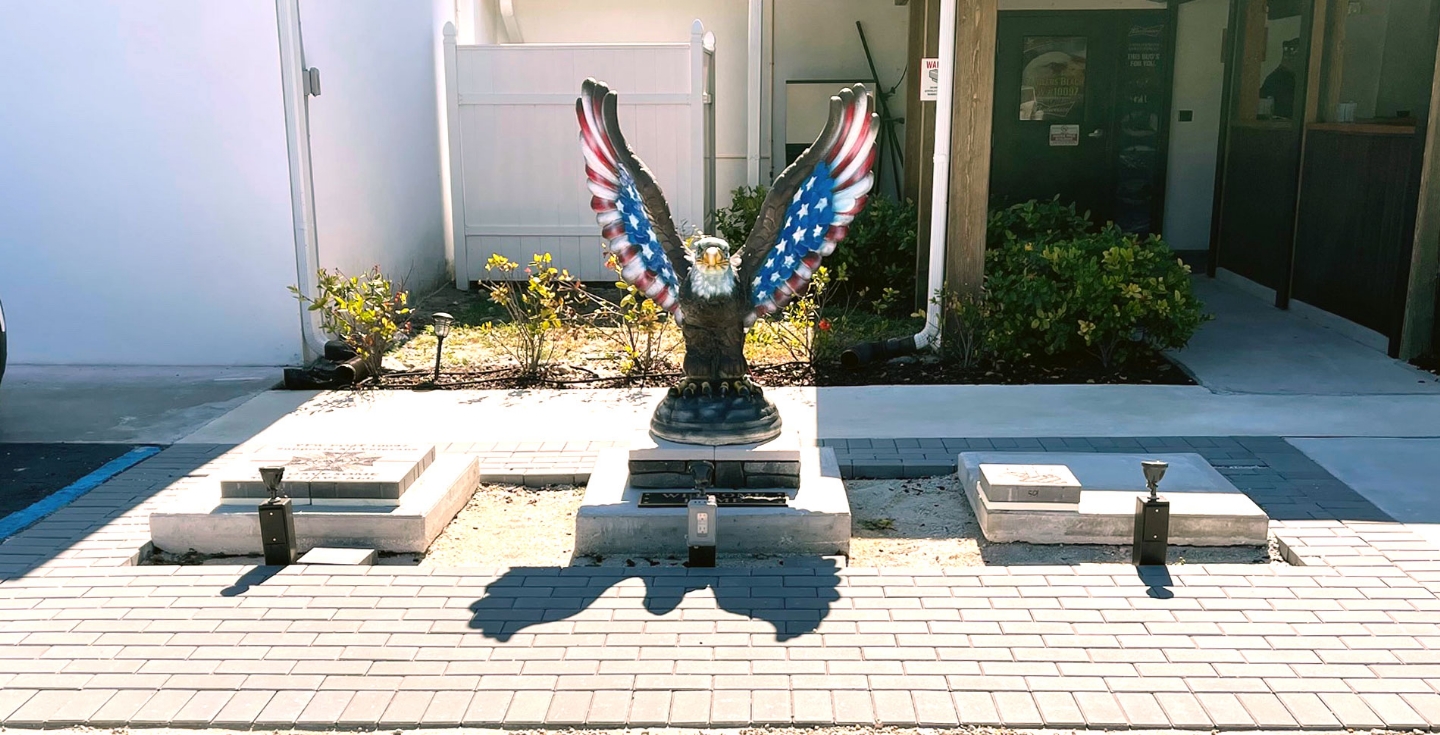 Our decorative engraved brick pavers, can be purchased in honor of any living or deceased veteran or active duty service member. Pavers can also be engraved to honor military units or veteran organizations. Your engraved brick paver will leave a lasting tribute and will be prominently displayed in our VFW Memorial Patio. Bricks can be purchased by anyone - member or non-member.
The main portion of the patio will be made up of gray 4x8 or 8x8 bricks. There will be an opportunity for some other styles of bricks/plaques that will be sold on a case-by-case basis.
As you can see in the picture, the Eagle is overlooking the patio, plus there are two additional platforms that will have a POW chair and the Battlefield Cross (rifle, boots, and helmet).
All the proceeds from this endeavor will be used to help local Veterans.
Please consider purchasing a brick to immortalize the service of a loved Veteran, or a remembrance of your own service.
Each person who purchases a brick can also purchase a 4x4 replica tile to keep at home.